In conjunction with World Wetlands Day 2022, the FT (Federal Territory) Kuala Lumpur Branch of the Girl Guides Association Malaysia, (KLGG) in collaboration with Wetlands International Malaysia,  organised a programme called KLGG-WI World Wetlands Day 2022 on February 12, 2022. The programme was attended by members of the Girl Guides Association Malaysia aged 7 and above, who participated actively throughout the programme.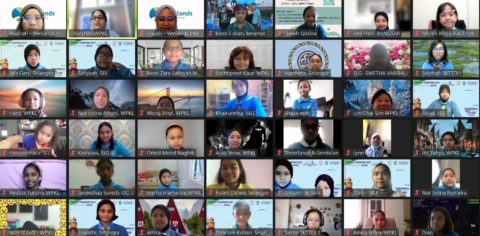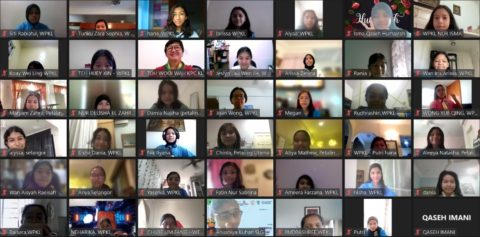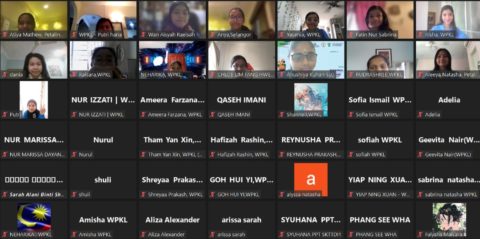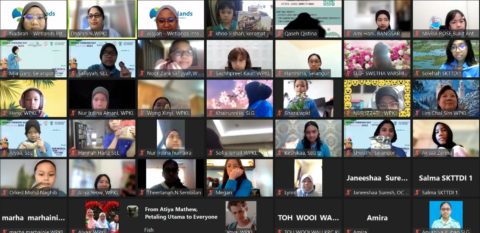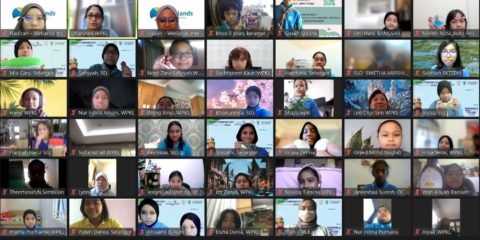 At the conclusion of this interactive programme, a quiz was held, and the winners were announced. Wetlands International Malaysia will present the winners with a Certificate of Achievement.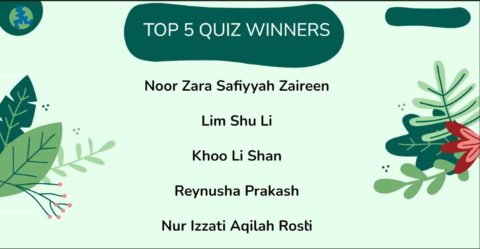 At the end of the programme, a Creative Art Contest was announced. The contest rules are outlined in the poster below.  Please read the rules carefully before submitting your artwork.  Participants can submit your artwork at this link…. https://tinyurl.com/mr3t9x9n.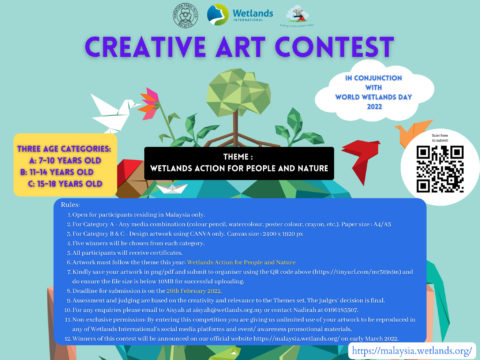 The contest poster can be downloaded below.
For enquiries kindly contact Ms Nadirah Abd Manaf ([email protected]) or Ms Nur Aisyah ([email protected])