We are glad to announce the winners for the Creative Art Contest, held in conjunction with the World Wetlands day on 12 February 2022.
We'd like to express our gratitude and appreciation to everyone who took part in this contest.
Judgement is based on the quality and content of the artwork as well as following the rules. Due to the limited number of submissions for Category A, only 3 winners will be announced.
Congratulations to all of the winners.
Here are the best top 5 winners across all categories: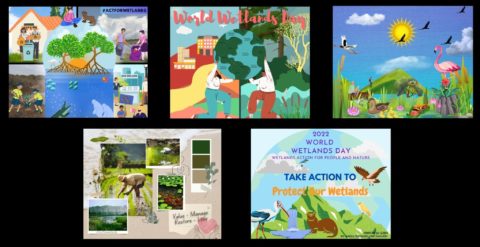 Nik Ilyana Aleeya Binti Iskandar
Alyaa Binti Ahmad Rafizi Hariz
Neharika A/P Satthivelan
Joan Wong
Arissa Zerina Binti Aref Zaharin
Here are the winners for each category
Category A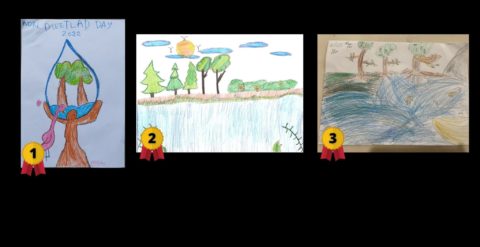 1st place: Maira Adeena Binti Yufri Azli
2nd place: Shasnie Yuganesvaran
3rd place: Hamza Bin Ahmad Rafizi Hariz
Category B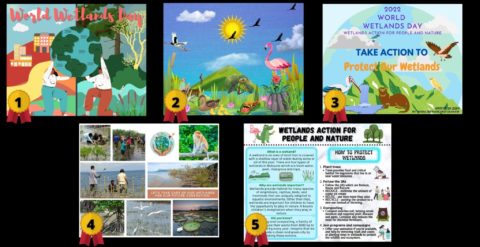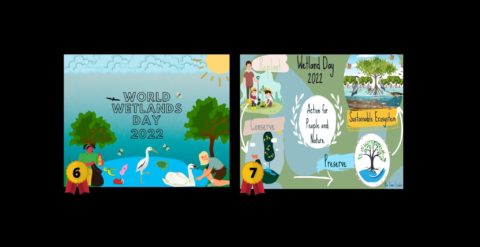 Due to the overwhelming response, we are announcing additional winners for this category.
1st place: Alyaa Binti Ahmad Rafizi Hariz
2nd place: Neharika A/P Satthivelan
3rd place: Arissa Zerina Binti Aref Zaharin
4th place: Tunku Zara Sophia Binti Ruzaimi Sany
5th place: Vaneesha Shri Kannan
6th place: Kashwini Eswaran Dinesh
7th place: Nur Isma binti Mohammad Izuddin
Category C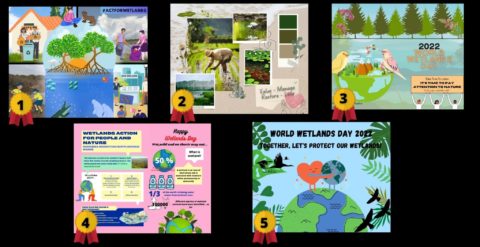 1st  place: Nik Ilyana Aleeya Binti Iskandar
2nd place: Joan Wong
3rd place: Nurul Iffah Binti Mastor
4th place: Marissa Dhaniyah Binti Ahmad Danis
5th place: Hafizah Rashin Binti Haja Mohaideen
All prize winners will be contacted via email for your contact details in order for us to courier to you your prize.
To the other participants, we will email all of you the link to download your Certificate of Participation. Thank you all for the wonderful artworks.  Keep up the good work and we look forward to your participation in our future events.  We hope that all of you will share the knowledge of the wetlands with others so that more are aware of their importance.